How Sustainable Packaging Today, Can Provide a Better Tomorrow
Have you ever tried out a new food or beverage because the packaging caught your eye? We have! Packaging is paramount to marketing your product and introducing your brand to consumers. Food and beverage packaging today also serves many other important purposes. Packaging extends shelf life, reduces food waste, meets food safety standards, and even markets your product and conveys your brand to consumers. Given its importance, beverage developers need to think long and hard about the message their packaging sends consumers. In some ways, the packaging is as important as the product itself! 
Sustainability is becoming increasingly important to consumers and businesses alike. In the beverage industry, this means developing products and packaging that are better for the environment, easier to recycle, demanding fewer resources to produce, and leaving less of a carbon footprint on the planet. According to 92% of the respondents to Packaging Digest's 2017 Sustainable Packaging Study, sustainable packaging is more important than ever. Meaning, the sustainability of your product packaging influences consumer buying decisions. 
So why not give consumers why they want? As the demand for sustainable packaging options grows, beverage companies are finding new ways to make packaging improvements that not only help the environment, but also tap into a new, green, eco-conscious market. It's a win-win scenario. 
Part of the Problem
Food & Beverage packaging has not traditionally been "green". The global food system accounts for 26% of global greenhouse gas emissions. It is estimated that billions of pounds of plastic are swirling around our oceans, and researchers estimate that more than 8.3 billion tons of plastic have been produced since the early 1950s, and 60% of that plastic has ended up in either a landfill or the natural environment. Food and beverage packaging is a very large, prominent problem. 
If the landfill crisis had a poster child, it would be the PET (polyethylene terephthalate) bottle. A growing awareness of the situation has led consumers around the world to more closely scrutinize the packaging of the products they purchase. 
Part of the Solution, Sustainable Packaging
Not surprisingly, more and more manufacturers today are developing solutions to make their packaging more sustainable. Companies are choosing paper and cardboard-based packaging that is reusable, recyclable, and biodegradable, and even plant-based packaging made from materials like sugarcane, coconut, and cornstarch. Efforts are being made by companies across the globe to be more carbon neutral, reduce greenhouse gas emissions, and to recycle more. 
Spotlight: Tetra Pak's Sustainability Ambition
Tetra Pak is a food packaging and processing company and a great driver of innovation in the food and beverage industry. They're on a journey to deliver the world's most sustainable food package. They aim to create cartons made solely from plant-based materials that are fully renewable, recyclable, and carbon neutral. Tetra Pak believes that paper-based carton packages have the greatest potential to solve many of these environmental perils. Sustainability is embedded as a pillar of their strategy, guiding them over the next decade and beyond.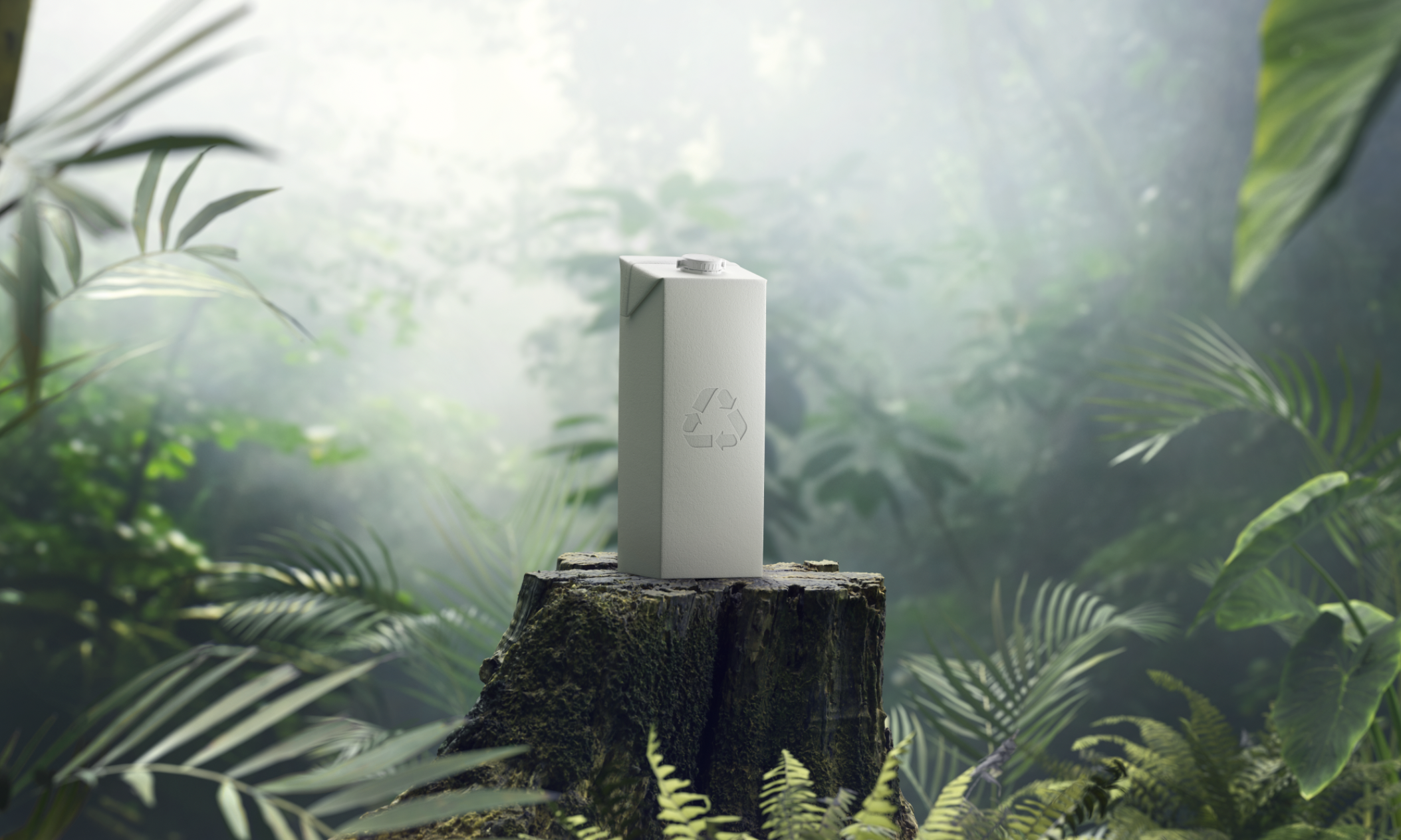 Sustainable Packaging Solutions
As companies explore more sustainable packaging solutions, they need to understand what is achievable today and viable long-term. The more companies make a shift in their packaging and their carbon footprint, our environment will benefits We are all in this together, and we all need to make decisions for the betterment of our planet, as both consumers and food and beverage industry professionals. 
At WiseBev, we are proud to work with innovative and conscientious partners like Tetra Pak. They put sustainability at the forefront of their mission. As more and more Tetra Pak machine lines are installed in the U.S., there is a growing opportunity for beverage developers to make sustainable packaging choices. Is green packaging right for your product? We recommend you strongly consider it. Contact our beverage experts at WiseBev, and let us help you design and scale your next beverage product.